What the hell is going on with the world?! Or, to be more precise, what the hell is going on inside the heads of the readers of the up-market British TV guide 'Radio Times'?
They recently published their reader's poll of favourite Christmas movies, which started off completley spot on, with It's a Wonderful Life taking first place, and A Muppet's Christmas Carol in 2nd, but from then on it all started going horribly wrong (Love Actually at No.3???!!! Really?).
How did films like The Railway Children and The Lion The Witch And The Wardrobe make it into the top 25, but PROPER Christmas classics like A Christmas Story (not very well known in the UK) and Holiday Inn (shamefully overshadowed by its crappy remake – White Christmas) only make it into the top 50 (only published on-line, here)?
Worse than that, one of the most important Christmas films to have ever been made didn't make the list at all! Not even the top 50!!! Okay, so when I say 'most important' I may actually mean 'most watched by me between the ages of 14-23′, but no one can deny the genius of watching Chevy Chase get hit in the head by ladder, or hearing him accidently tell the big-boobed sales girl that it's a bit 'nipply' out! Yes, it might be a bit crap and pointless, but do annual Saturday afternoon reshowings on ITV1 count for nothing in this country? How did it not make the list?! It has the word 'Christmas' in the title! Unlike 'Tales From the Crypt', 'The Poseidon Adventure' and 'The French Connection'!
So, to make up for this obsene omition, I hereby open my own Top 25 Christmas Films list…
1. It's aWonderful Life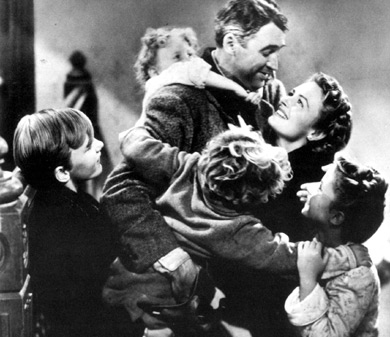 2. A Muppets Christmas Carol
Blah, blah, blah…
18. National Lampoon's Christmas Vacation
Now all is right in the world. Phew!
(P.S. sorry for any weird spelling mistakes etc. I'm typing this really quickly, and my brain/finger coordination is never really very good).
Having trouble finding any related posts... stay tuned.